Mobile Apps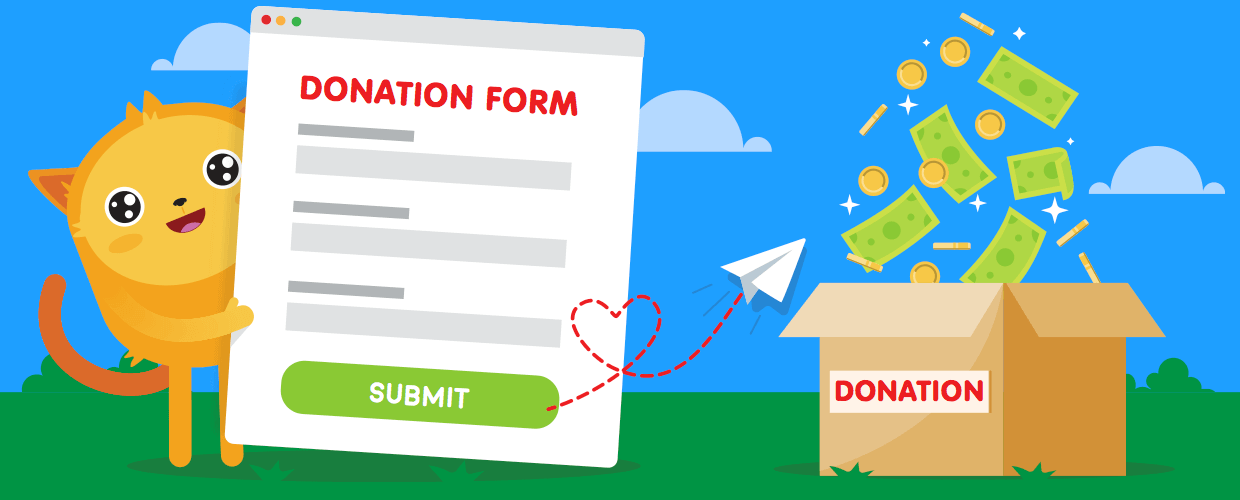 People are eager to donate to your nonprofit, even if they don't know it yet. Because when someone believes in your cause, it makes them feel good to support what you do -- which is a big reason why in 2016, US nonprofits collected a staggering $390 billion in donations (according to Giving USA). That's a lot of dough! To put the number into perspective, that averages out to be about $1,200 per every citizen.
But the question remains: How does your organization get a piece of the giving pie? How does your nonprofit stand out in a world full of other charities that need help at the same time? At JotForm, we wanted to provide a resource to help nonprofits and schools navigate the awkward, tedious, and stressful world of giving. The following guide will help your nonprofit identify donors, optimize your site for maximum donations, use helpful technology, and much more.
Using your forms and submission data while on your computer is great tool to have but why not take it a step further to supercharge that ability and take your data with you on the go!How do you do that you ask? It's no secret really, We have an ...
Logging into your JotForm Account through the App is one thing but it's another to start looking through the app trying to figure out how exactly it works and how to use it. Sometimes that alone can become a daunting task so we've created this g...
Sometimes you might be on the go and you probably don't have your computer with you but with all things considering you most likely have your phone or tablet with you.In these cases if for some reason you run into that one person that you want to sho...
Here's a detailed list of recent and archived bugs fixes for our iOS Mobile App in the iTunes App Store.NOTE: A handful of our mobile app users have been experiencing some rare unfortunate issues even though not many since it works well for most. As ...
NOTICE: As of iOS App Version 3.8 this problem should now be resolved but, if you experience this issue please first make sure you have at least Version 3.8 and later installed otherwise open a thread or report it to us at ios@jotform.com .A common i...
It's possible to save out a PDF of your Submission Data from within our Mac App which you might find useful if you wish to keep your submissions as a pdf record.(1) To do this simply Open up the JotForm Mac App.(2) At the very top toolbar in the far ...
It is now possible to Create and Edit forms using your mobile form thanks to our Form Builder Version 4 so let's take a look at how to do that with ease!We'll safely assume that you already have the JotForm Mobile App installed but, if you don't then...
Caution: Preview Before Submit Widget will create a conflict with the encryption process and the data will not be encrypted. Please do not use this widget on your encrypted forms!Keeping your forms and submission data secured is important for several...