Email Problems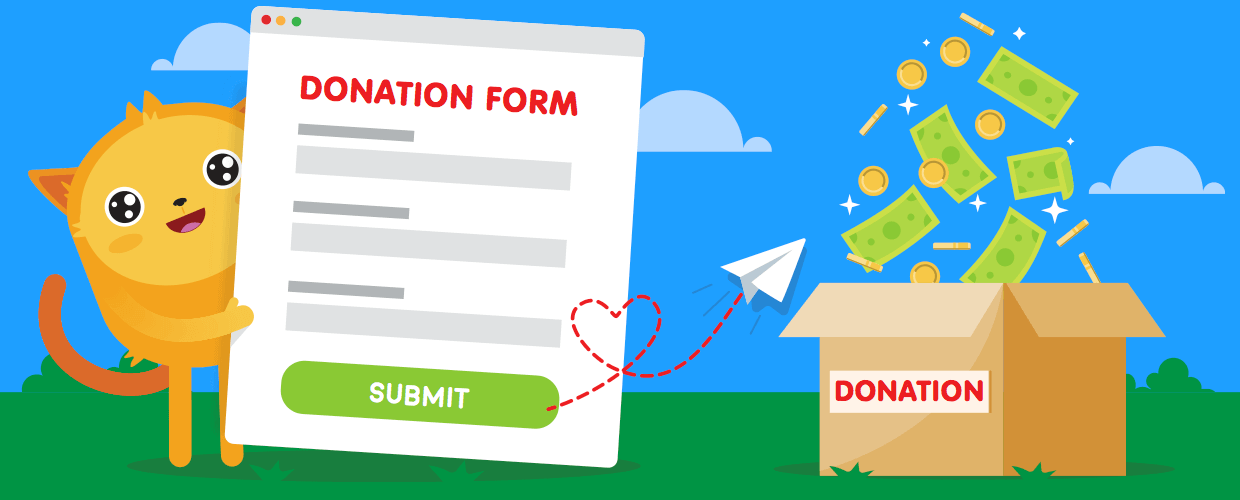 People are eager to donate to your nonprofit, even if they don't know it yet. Because when someone believes in your cause, it makes them feel good to support what you do -- which is a big reason why in 2016, US nonprofits collected a staggering $390 billion in donations (according to Giving USA). That's a lot of dough! To put the number into perspective, that averages out to be about $1,200 per every citizen.
But the question remains: How does your organization get a piece of the giving pie? How does your nonprofit stand out in a world full of other charities that need help at the same time? At JotForm, we wanted to provide a resource to help nonprofits and schools navigate the awkward, tedious, and stressful world of giving. The following guide will help your nonprofit identify donors, optimize your site for maximum donations, use helpful technology, and much more.
Tired of your email servers blocking emails from noreply@jotform.com? Are you hoping there's a way to be notified even when your email ends up in our Bounce List? Although there are plenty of ways to lower the likelihood of getting your email in the ...
Emails that land to your spam folder are unpredictable. Sometimes they do get in there, sometimes they don't. But one of the simple tricks to prevent emails from landing to your spam folder is to ensure that you have the email address in your contact...
There are many possible reasons why notifications might not be going through. Here are some common methods for troubleshooting.1. First and foremost, make sure that there is a recipient email address in your form notification and that this is th...
This guide was made for those users and customers who will usually report that their email alerts are not coming through or have stopped coming. This usually happens when the messages are rejected by your email service provider.Our servers will try s...
Please contact with your email provider and request them to add JotForm's IP addresses to their whitelist. It is also a good idea to add noreply@jotform.com and noreply@formresponse.com to your contacts lists and whitelist our common domain name...
It is important to know what is the status of your form email so we have added a great tool for you check it from your account. Using this tool, you can find out whether the email is successfully sent to your recipient email address or have failed fo...
There are several reasons why your email address may have been added to the bounce list. It could be due to a non-existent/inactive email address, your mail server being unavailable, your email server has rejected the emails due to suspected spam, yo...