Custom Domains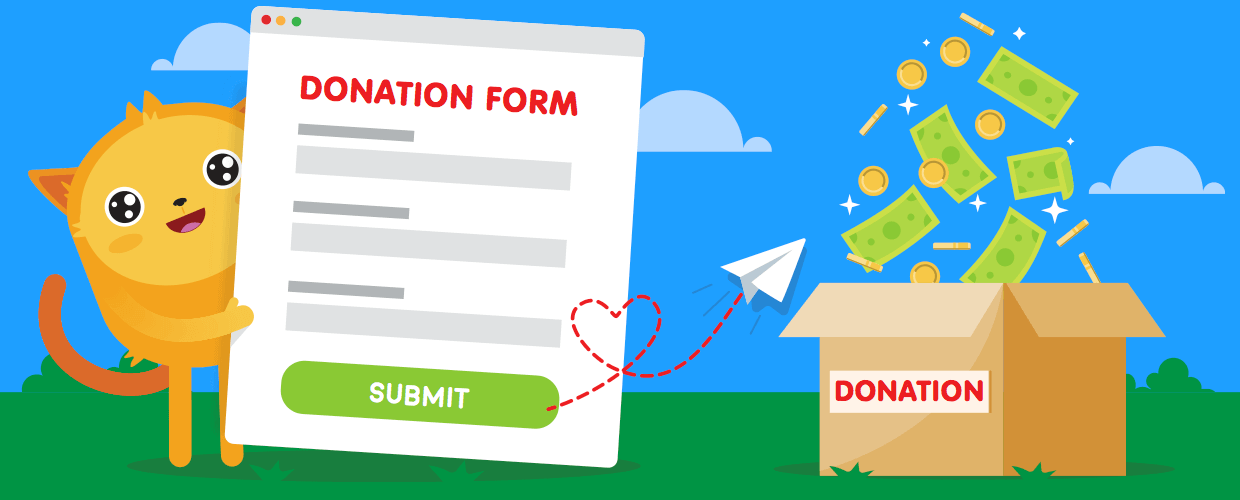 People are eager to donate to your nonprofit, even if they don't know it yet. Because when someone believes in your cause, it makes them feel good to support what you do -- which is a big reason why in 2016, US nonprofits collected a staggering $390 billion in donations (according to Giving USA). That's a lot of dough! To put the number into perspective, that averages out to be about $1,200 per every citizen.
But the question remains: How does your organization get a piece of the giving pie? How does your nonprofit stand out in a world full of other charities that need help at the same time? At JotForm, we wanted to provide a resource to help nonprofits and schools navigate the awkward, tedious, and stressful world of giving. The following guide will help your nonprofit identify donors, optimize your site for maximum donations, use helpful technology, and much more.
Let's assume that your website is mycompanydomain.com and you want to use subdomain forms.mycompanydomain.com for your forms, for example:http://forms.mycompanydomain.com/form/1234567890In order to accomplish this, please follow these steps:Warning: ...
Custom Form URL is useful if you want to publish your form using the direct URL and want to put a custom name on it. You can add your own form name at the end of the URL along with your Jotform Username.Example custom form URL: http://www.jotfor...
Asumamos que tu website es midominio.com y que quieres usar formularios.midominio.com para tus formulariosAquí tienes un ejemplo de cómo se vería tu formulariohttp://formularios.midominio.com/form/1234567890Precaución: Si no estás familiarizado ...